Meeting Sunday, August 28, 2016
We invite Inland Valley community members and city officials to attend. All are welcome. Thank you for considering this.
3-5 pm: Sharing what is being done & Compassion Game participation
5-6 pm: Deepening our sense of Compassion by reviewing Karen Armstrong's book Twelve Steps to a Compassionate Life led by Bill Lesher, Past President of the Parliament of the World's Religions.
Unity of Pomona
524 E. Pasadena, Pomona 91767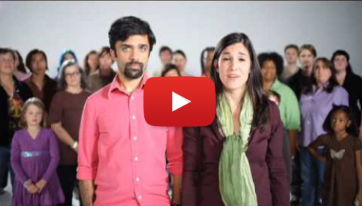 "We believe that a compassionate world is a peaceful world. We believe that a compassionate world is possible when every man, woman and child treats others as they wish to be treated–with dignity, equity and respect.We believe that all human beings are born with the capacity for compassion, and that it must be cultivated for human beings to survive and thrive. Join to make compassion a clear, luminous and dynamic force in our polarized world. Embrace the compassion revolution."
COMPASSIONATE INLAND VALLEY
The "Inland Valley Interfaith Network" (made up of religious leaders and community members) are in the beginning stages of a new initiative to encourage our cities to become Compassionate Cities, an international movement that has spread to over 50 countries worldwide and is slowly spreading in the US. The first step is for a city to adopt The Charter for Compassion, which is based on the Golden Rule found in all of our World Religions, then make plans for how the city (and/or region) can work toward the goals of the Charter.
This is a tool to help our communities move forward with important issues of justice, and involves city officials and community leaders in a collaborative process. The hope is that each of our cities can sign on to the Charter and also take part in the annual Compassion Games (this year's is Sept 11-21), which is a "coopetition" for building stronger communities and living out compassion in tangible ways.
We want to include individuals from the many aspects of our communities and hope you will attend this, our next meeting and share ways you are helping relieve suffering through compassionate service.
Linked below are the instructions for participating in our local Compassion Games (our team name is Compassionate Inland Valley). Also, for those who are interested, we will be exploring what it means to be compassionate and reviewing a book together called, Twelve Steps to a Compassionate Life by Karen Armstrong.